JOHN HALL ITALIAN JOURNEYS, active since 1974, combine privileged access to private palaces and collections, culture and conviviality in beautiful surroundings
ITALIAN JOURNEYS came to life back in 1974 when parents who had sent children on my Venice Pre-University Course asked me for something equally special aimed at their age group.
Since then I have arranged tours for adults - usually twice a year -with a personal flavour and insider-itineraries different from those of the tourist industry.
As one travel writer wrote:
"It was a special pleasure to discover the luxurious and leisurely holidays run by John Hall in his Italian Journeys programme.They aim for a special market. But the larger companies could learn a lot from them. To say that they are run as something of a hobby is not to belittle their professionalism. The attention to detail has been meticulous. In ten years of travel writing, it is hard to think of an organised trip I have enjoyed more."
And, as one of our regulars wrote:
"I want to thank you for gathering together the most delightful selection of kindred spirits. We all enjoyed ourselves immensely. It is not often that I go somewhere and then am reluctant to go home".
A feature is that we take you into areas and rare experiences visited by few, through our own privileged access. Variety, originality, enjoyment - ITALIAN JOURNEYS make those who come feel more like invited guests than part of a package - a truly epicurean experience.
Variety, originality, enjoyment - ITALIAN JOURNEYS make those who come feel more like invited guests than part of a package
- a truly epicurean experience
For our privileged access to palaces and villas, and the innovative itineraries of our tours we benefit from the enthusiastic cooperation of Donata Grimani in Venice and the Veneto, and Frank Dabell in Rome.
Born in one of the most storied Venetian families (the Grimani were among the founders of Venice and gave three doges to the Republic), Donata has always felt a deep affection for the city where her family has lived uninterruptedly for the past nine hundred years. Her enthusiasm, her knowledge of the city and her rich network of connections will make your stay in Venice a memorable one.
The Eternal City has always fascinated Frank Dabell, who was raised there by British and French parents. He was educated at Shrewsbury School and Merton College, Oxford, and is a former Fellow of the Metropolitan Museum of Art. Since 2003 he has taught at Temple University Rome and writes for the Burlington Magazine, the TLS and Italian academic journals. He has lectured for museum groups throughout Europe, North Africa and Russia. He is a member of the supervisory committee for the conservation of Piero's Resurrection in Sansepolcro.
Please register your interest as soon as possible as there are limited places. Email us now
COME AND JOIN US – and bring your friends !
My wife and I have now lived in Italy for nearly 40 years, our life shared between dogs, cats, geese, hens, foxes, porcupines, wild boars and the garden and vineyard in our home deep in the Marche countryside: and the different and equally stimulating life during our annual periods in Venice and Rome with our pre-university students and epicurean-tour adults.
​
​
​
​
​
John Hall M.A. Oxford, after teaching for eight years at the King's School Canterbury, founded in 1965 the Pre-University Course in Venice, which he still directs. ITALIAN JOURNEYS began in 1974 at the request of parents who sent their children on the Venice Course. As well as occasional writing for The Times, The Field, Hortus and a television play for the BBC, in 2002 he published his memoirs, Gondolas and Grapes: Enterprises in Italy (Sibilline Press), and in 2014, A Venice Record - The first 50 years of the John Hall Pre-University Course in Venice.
Apart from ITALIAN JOURNEYS, John Hall has been involved in cultural travel since 1966 when he set up the first Italian Villas and Gardens tours for Swan Hellenic Tours, and was subsequently responsible for planning many Swan Hellenic Art Treasures tours, and tours for C.I.T. He has organised tours for various institutions including the Fellows of the Nelson-Atkins Museum, Kansas City, the Directors of the Washington Choral Arts Society, the Garden History Society of Great Britain, the Garden Club of America as well as several made-to-measure tours for individual groups of friends.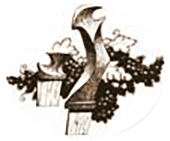 All my reservations about joining a tour were quickly dispelled.
I cannot praise too highly the excellent planning and organisation and your sensitive handling of people.