THE AUTUMN TOUR 2019 ROME
Saturday 16 November - Friday 22 November 2019
Rome - Palaces, Villas, Churches, A Private view
The palaces of Rome may be world-famous, but few people have direct access to their treasures. Several of the collections formed by the great Papal families have survived in their original settings, and our tour – specially designed by John Hall, with his enduring experience of Italy, and by our guest lecturer, the Renaissance scholar Frank Dabell, a long-time resident of Rome – will unlock their doors.

With their emphasis on ancient art, as they sought to emulate Imperial Rome, these great palaces were also a living declaration of the city's renewal through the centuries. A close, contemplative look at works of art, with privileged access to princely private collections, will provide an exceptional opportunity to appreciate how and why they came into being, and we shall explore both the heart of Rome, its outskirts, and the great villas in Tivoli, Hadrian's Villa and the Villa d'Este.


PROBABLE ITINERARY INCLUDES
Palazzo Colonna, Palazzo Odescalchi, Villa Borghese, Palazzo Doria-Pamphilij, Villa Adriana, Villa d'Este, the Pantheon, Santa Maria sopra Minerva, Sant'Ignazio, the Gesu, Sant' Ivo alla Sapienza, Santa Maria del Popolo, Santa Costanza, Sant'Agnese, Santa Prassede, Villa del Priorato di Malta.
​
Please register your interest as soon as possible as there are limited places. Email us now
The ultimate insider's view of Rome, this tour will leave you with memorable impressions of the history and culture of the Popes, with access to their collections on a scale both intimate and grand.




Our hotel is located close to the Pantheon and within easy walking distance of most of the sites on our itinerary.
With Frank Dabell, Renaissance scholar, resident in Rome.
Cost: £2490 per person in double room.
Single use of double room in Hotel Santa Chiara, £570 extra
Single room in Hotel Santa Chiara, £300 extra
The cost of air fares is not included.

Cost includes: 6 nights Hotel Santa Chiara, near the Pantheon. The cost includes bed and breakfast, 1 lunch (Ristorante Sibilla, Tivoli) 2 dinners (Ristorante da Fortunato, Casa Breve) transfers from Rome Fiumicino airport to our hotel and vice versa for those arriving on the recommended BA flight.
​
Please note: You will be informed as soon as the minimum number has booked for the tour. Should the number not be reached by July 16th, your deposit will be returned.


BOOKS:
A Roman Journal Stendhal
Roman Fever Edith Wharton
The Families that made Rome Anthony Majanlahti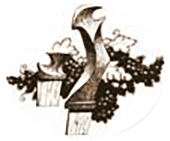 Former Participants Rome tour 2017
"Andrew and I came to Rome with what we thought were impossibly high expectations, having heard such terrific things. In the event, our expectations were exceeded ! Having the opportunity to see treasures rarely available to those unable to go on one of your tours was a privilege. Thank you so much for a marvellous trip."






"This is to congratulate you on leading such a unanimously acclaimed successful trip to Rome. Everything about it was such a success, not least the selection of guests who, without exception , seemed to enjoy each other's company. A master stroke was Frank Dabell, our art historian, the scope of whose erudition was wider than his primary task and whose ability with words was inspiring. I shall forever remember his masterful exposition of the Pantheon. And then, unobtrusively observing, was ever the master mind, John Hall."