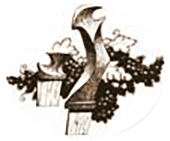 "All my reservations about joining a tour were quickly dispelled. I cannot praise too highly the excellent planning and organisation and your sensitive handling of people. Thank you for one of the best holidays we have ever had. And what a very friendly and pleasant party we were. An added point is that everyone thought they were getting a very good money's worth".






"It was a special pleasure to discover the luxurious and leisurely holidays run by John Hall in his Italian Journeys programme. They aim for a special market. But the larger companies could learn a lot from them, for Italian Journeys combine a little learning with a true taste of Italy. To say that they are run as something of a hobby is not to belittle their professionalism. The attention to detail has been meticulous. In ten years of travel writing, it is hard to think of an organised trip I have enjoyed more".






"Our art historian, we quickly discovered, knows her stuff. What is more, because we were visiting some of the quieter corners of the country, and in the company of an acknowledged expert, we were able to tour Palladian villas and examine little known art treasures without mingling with the crowds. Indeed, our entry into some of the better secreted museums, art galleries and stately homes was achieved with an ease that made one suspect that either our art historian or John Hall must have a bunch of skeleton keys hidden away somewhere.
Or perhaps it is just that the custodians of these places are as appreciative of professionalism
as the Customers".




"Intelligent company, then , a fascinating itinerary, a comfortable base and arrangements as slick and efficient as one could wish for.
It was perfectly arranged, not a day which was not completely satisfying".





Recent Quotes



VENICE TOURS



"I want to thank you for gathering together in Venice the most delightful selection of kindred spirits. We all enjoyed ourselves immensely. It is not often that I go somewhere and then am reluctant to go home".





"I just want to reiterate the sheer delight David and I experienced in everything you organized. I personally cannot wait for your next extravaganza".





"As Roberta will have told you we thoroughly enjoyed Venice and very much appreciated all you did to make it such a success. For me one of the great highlights was indeed my day in the lagoon in the steps of Hemingway. Quite literally, I saw with my own eyes the scenes which he conjured up so vividly in his writings. For me it was truly memorable".



ROME TOURS






"Andrew and I came to Rome with what we thought were impossibly high expectations , having heard such terrific things. In the event, our expectations were exceeded ! Having the opportunity to see treasures rarely available to those unable to go on one of your tours was a privilege. Thank you so much for a marvellous trip."






"This is to congratulate you on leading such a unanimously acclaimed successful trip to Rome. Everything about it was such a success, not least the selection of guests who, without exception , seemed to enjoy each other's company. A master stroke was Frank Dabell, our art historian, the scope of whose erudition was wider than his primary task and whose ability with words was inspiring. I shall forever remember his masterful exposition of the Pantheon. And then, unobtrusively observing, was ever the master mind, John Hall".






​
​
​
​
​
​
​
​
​