THE SPRING TOUR 2020 VENICE
The Serenissima
A UNIQUELY PRIVILEGED INSIDER EXPERIENCE



Sunday 15 March - Saturday 21 March 2020
​
Variety, originality, enjoyment - an innovative itinerary arranged and conducted by John Hall, director of the Venice Pre-University Course since 1965, in collaboration with Donata Grimani.





PROBABLE ITINERARY INCLUDES
Ca'Rezzonico, Scuola dei Carmini, San Sebastiano,
Casino Venier, Pieta, San Giovanni in Bragora,
San Giorgio degli Schiavi, salla della Musica Ospedaletto, Querini Stampalia, Palazzo Grimani (S.Maria Formosa), San Giorgio Maggiore - Fondazione Cini, Redentore, Ca' d'Oro, Giardino Palazzo Contarini del Zaffa, Madonna dell'Orto,
The Bevilaqua Workshop, the Archivio dello Stato,
Literary connections with Venice with Gregory Dowling, dinner as guests of Contessa Grimani in Palazzo Civan-Grimani.


Cost: £2570 per person in double room.
Single use of double room in Hotel Monaco, £630 extra

The cost of air fares is not included.

Cost includes: Cost includes bed and breakfast 6 nights in Venice, Hotel Monaco and Grand Canal, 3 lunches, 2 dinners, transfers from Venice Marco Polo airport to our hotel and vice versa for those arriving on the recommended BA flight

Please note: You will be informed as soon as the minimum number has booked for the tour. Should the number not be reached by December 1st, your deposit will be returned.
BOOKS OF INTEREST:
Andrea di Robilant A Venetian Affair
John Barent The City of Falling Angels
Edited by Ralph A Griffiths and John E Law RAWDEN BROWN and the Anglo-Venetian Relationship.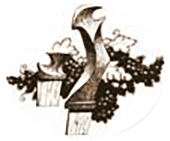 Former Participant Venice tour 2017
I want to thank you for gathering together in Venice the most delightful selection of kindred spirits. We all enjoyed ourselves immensely. It is not often that I go somewhere and then am relucant to go home.
​
As Roberta will have told you we thoroughly enjoyed Venice and very much appreciated all you did to make it such a success. For me one of the great highlights was indeed my day in the lagoon in the steps of Hemingway. Quite literally, I saw with my own eyes the scenes which he conjured up so vividly in his writings. For me it was truly memorable.




I just want to reiterate the sheer delight David and I experienced in everything you organized. I personally cannot wait for your next extravaganza.