THE SPRING TOUR 2021 VENICE
Venice - Genius Loci
A UNIQUELY PRIVILEGED INSIDER EXPERIENCE
​
we will not be running the tour this year
but look forward to run it in next year ( date not yet decided )
​
In view of the present situation with the coronavirus, we are not able to run our 2021 tours
but we are planning to be able to run a tour in 2022.
​
Variety, originality, enjoyment - an innovative itinerary arranged and conducted by John Hall, director of the Venice Pre-University Course since 1965, in collaboration with Donata Grimani.





PROBABLE ITINERARY INCLUDES
There are many wonderful visits planned, including one to the museum at Altino, a flourishing Roman city on the mainland coast, from which the inhabitants moved away from Barbarian invasions into the lagoon, settling in Torcello, the founding of Venice. Following the original immigrants, we go by boat across the Northern lagoon from Altino to Torcello, and then on to Venice, stopping en route for a prosecco at one of Hemingway's duck shooting venues. He wrote his novel Across the River and into the Trees while staying in the Locanda Cipriani on Torcello, where we will have a wild duck lunch, before seeing the Byzantine mosaic gems in the Basilica. In Venice we will visit S.Marco at night, with the mosaics illuminated for us and we will see the remarkable Marciano Library, the Archivio di Stato, which has documents from Venetian ambassadors in England in the 16th and 17th centuries. We will also include our usual visits to some of the lesser-known masterpieces of Venetian art, as well as a wonderful dinner in the Palazzo Grimani, hosted by Donata Grimani.
​
Costs below from last year as a guide -
Cost: £2570 per person in double room.
Single use of double room in Hotel Monaco, £630 extra

The cost of air fares is not included.

Cost includes: Cost includes bed and breakfast 6 nights in Venice, Hotel Monaco and Grand Canal, 3 lunches, 2 dinners, transfers from Venice Marco Polo airport to our hotel and vice versa for those arriving on the recommended BA flight

Please note: You will be informed as soon as the minimum number has booked for the tour. Should the number not be reached by December 1st, your deposit will be returned.
BOOKS OF INTEREST:
Andrea di Robilant A Venetian Affair
John Barent The City of Falling Angels
Edited by Ralph A Griffiths and John E Law RAWDEN BROWN and the Anglo-Venetian Relationship.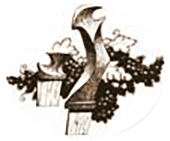 Former Participant Venice tour 2017
I want to thank you for gathering together in Venice the most delightful selection of kindred spirits. We all enjoyed ourselves immensely. It is not often that I go somewhere and then am relucant to go home.
​
As Roberta will have told you we thoroughly enjoyed Venice and very much appreciated all you did to make it such a success. For me one of the great highlights was indeed my day in the lagoon in the steps of Hemingway. Quite literally, I saw with my own eyes the scenes which he conjured up so vividly in his writings. For me it was truly memorable.




I just want to reiterate the sheer delight David and I experienced in everything you organized. I personally cannot wait for your next extravaganza.